sy2016-2017 Announcements
(6/6/17)



♥ Return Home (kekaulike.com)

♥ Official Parent Website at https://sites.google.com/site/kkhsdoe/
♥ Official Na Ali'i Athletics Website at kekaulikeathletics.com
♥ Join the Kekaulike PTSA (8/24/14)
♥ Click on Links on the Navigator bar on the left, for more web links.




Schedule Pick Up & Fee Payment Day
Tuesday, July 18, 8am-12 Noon
in Bldg. A Courtyard
Students may pick up their class schedule
for next school year & pay their fees on July 18, 2017.
Note: Siblings can come together during either time slot.
Schedule:
8:00 a.m. – 9:00 a.m. Grade 12
9:00 a.m. – 10:00 a.m. Grade 11
10:00 a.m. – 11:00 a.m. Grade 10
11:00 a.m. – 12:00 p.m. Grade 9
Questions? Call the office at (808) 727-3500.

Registrar's Summer Letter & Final Grades(6/5/17)
Our Registrar's Office will be mailing out the sy2016-2017 final grades this week.
Click HERE to read her Summer Info Letter 2017
with information on Schedule Pick Up & Fee Payment
and other important information.






Labels for Education Program (LFE) Ends This Summer 2017...Cut & Save LFE Bar Codes & Words, "Labels for Education"
(7/22/17)

LFE is ending this 2017 summer, & there are less products printed with the words, "Labels for Education." Please help us by cutting/tearing off these words & the bar code. Each bar code represents a point & we can use them to get school supplies. We will collect them until July 15, 2017.




Scholarships

2017 SAME Honolulu Scholarship (5-17-17)
&nbsp &nbsp &nbsp High School seniors who will be enrolled in an accredited engineering or architecture program at a 4-year college/university are encouraged to apply for the 4-year scholarship ($6,000). (College students currently enrolled in an accredited engineering or architecture program may apply too.)
&nbsp &nbsp &nbsp Click on title for application. Application deadline: June 15, 2017….time for your students to apply after they finish school, but seniors need to request for their transcripts & ask their teachers for reference letters (we require only one reference letter) before school is over. Questions? Email Julie Chen at Scholarship@samehonolulu.org.


Scholarship Bulletin #4 (2-28-17)
Mrs. Jamie Kovacic compiles this list of scholarships for seniors.

Hawaii Public Schools Scholarships & Financial Aid Webpage (5/15/17)
Set your filter, and you can even find a $10,000 scholarship to the winner of an annual greeting card contest, and it's open to grades 9-12. Check it out.
Missed Sy2017-2018 Registration for Grades 9-11? (1-10-17)
If your child missed the December pre-registration for next school year 2017-2018, please have them see their academic counselor as soon as possible.


Course Catalogs for sy2017-2018 (12/9/16)
Please review the courses for next school year. Grades 9-11 will need to choose their classes next week.

Health Alert! (12/15/16)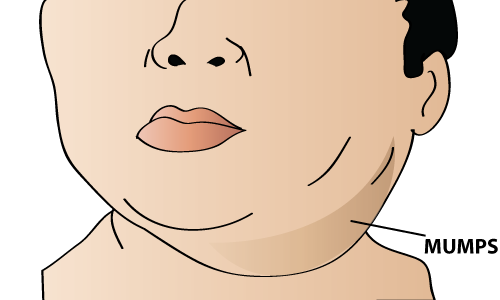 A letter from our Baldwin-Kekaulike-Maui Complex Area Superintendent, Leila Hayashida, was distributed this morning to students through their Social Studies classes today. Several cases of mumps have been detected at schools in our 3 school complexes. Please ask your child for this letter, or download it at http://kkhspcnc.tripod.com/mumps.pdf. Mrs. Hayashida gives this link at http://health.hawaii.gov/docd/dib/disease/mump/ for more information on symptoms.


Benefits of the Free & Reduced (F/R) Lunch Program: (6/5/17)
Bus representatives will be at the Schedule Pick Up & Fee Payment Day on Tuesday, July 18, 2017. The bus application will also be in the student packet on the first day of school. Online application will be available later at https://ezmealapp.com Children who are in this federal program not only get free or reduced meals, but could also qualify for FREE bus transportation, FREE college application waivers, FREE ACT exam, FREE SAT exam, reduced AP test fees, FREE PSAT for Juniors… So, check it out and see if your student qualifies. If a certain percentage of students are in this program, the school will qualify for Title One funds the next school year. More money means more programs to help our students!


For the Athletic Schedule & Other Information about Athletics please go to the Official Na Ali'i Athletics Website at kekaulikeathletics.com




Calendar of Events Check this calendar for upcoming dates.


"McKinney-Vento Homeless Assistance (MVA) Act - Letter to Parents (7/23/14)
&nbsp &nbsp &nbsp "The McKinney-Vento Homeless Assistance Act (MVA) ensures that students eligible for MVA services have equal access to the same appropriate public education that is provided to students who are not eligible for MVA services. Students who are eligible for MVA services have the right to attend the school in the geographic area where they live or the school or origin, if feasible. The school of origin is the school attended by the child or youth when he or she was permanently housed or the school in which the child or youth was last enrolled."
&nbsp &nbsp &nbsp This letter is written "to inform parents & guardians of students who were eligible for MVA services between October 1, 2005 and June 26, 2008, of the right to have the student transfer when feasible to a school previously attended during that time period ("previous school of attendance")..." Click on the MVA title to download the Parent's Letter that explains the criteria that needs to be met.


School Bus Application (7/23/14)
To download the school bus application, go to http://iportal.k12.hi.us/SBT/home.aspx


Free & Reduced Meal Applications: (7/22/17)
Free & Reduced Meal Applications form is included in the student packets which will be distributed to students on the first day of school, . Parents may also go online to www.ezmealapp.com to submit an electronic application sometime after July.


Parent Website, kkhs.hidoe.us, Redirect: If you're unable to get to the parent website at kkhs.hidoe.us, please click here or go to https://sites.google.com/site/kkhsdoe/
PTA.org has a Common Core Webinar Series (12/22/13)
This four-part webinar series is designed to educate parents on the Common Core State Standards and empower them to support the transition at school and at home. The webinars highlight three key principles. Click on the title above to read more about it.


Parents' Guide to Student Success Created by the National PTA in Response to the Common Core State Standards in English Language Arts & Mathematics (12/10/13)
&nbsp &nbsp &nbsp On Monday all English & Math teachers distributed a letter from Superintendent Matayoshi with a 1 page Parents' Guide to Student Success which provides an overview of what the student will learn in high school in Mathematics & in English Language Arts, based on the Common Core State Standards. Students were asked to give it to their parents/guardians. If you have not read it, click on the title above.
&nbsp &nbsp &nbsp At the end of page 5 there's also Parent Tip: Planning for College & Career, which you might find helpful


Click to see The Kekaulike Road Map to Success, a colorful visual reminder to our students of what they need to be doing to succeed. It was created in our Design Class.